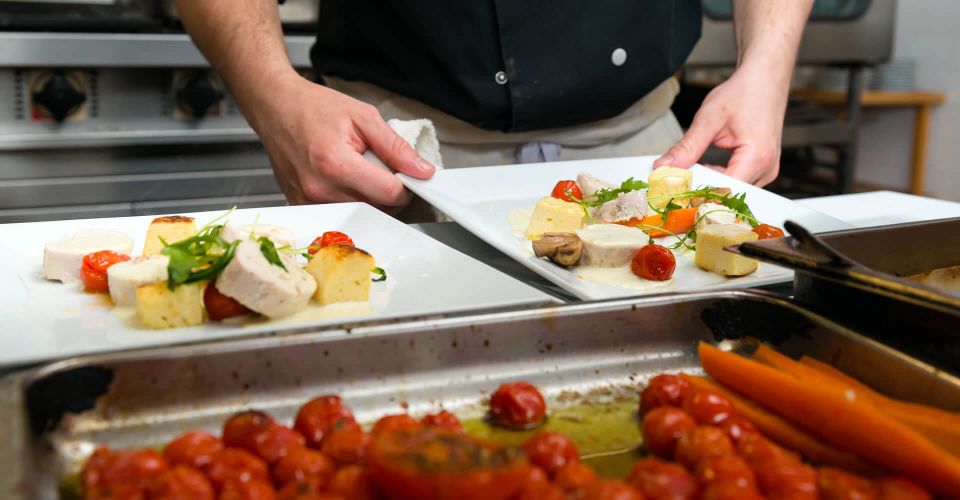 Restaurant Le Floréal
in Cesson-Sévigné
The restaurant of Cesson-Sévigné
Yannig and all his team welcomes you from Monday to Thursday evening from 7.15pm to 9.30pm.
Discover all our menu and our Menus from 16.50€
Our restaurant is open to all. Possibility of lunch or dinner, on group reservation, every day.
The Buffet Breakfast
of the Brit Hotel Rennes Cesson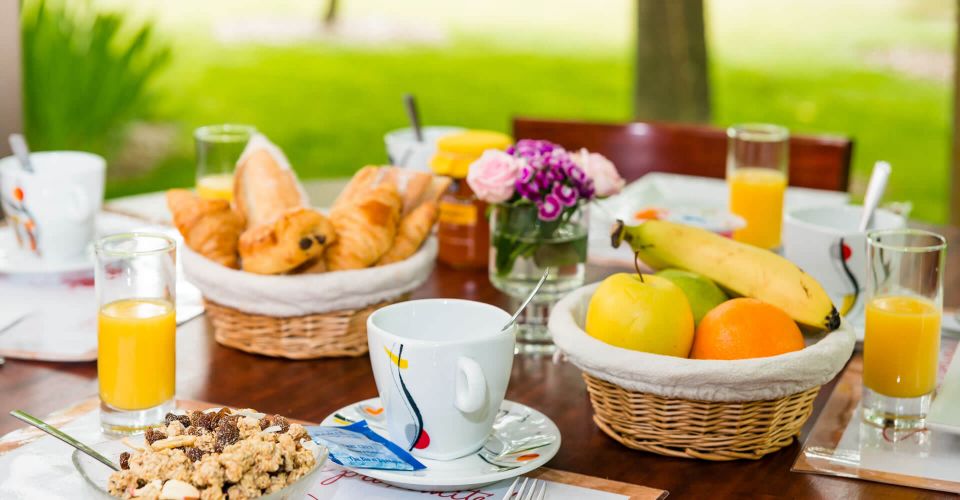 Your Brit Hotel fits
and proposes you a restoration
Your breakfast is served on a platter.
Our breakfast buffet is currently unavailable, we offer a full breakfast served directly on a tray at the rate of 9.90€.
Composed of the hot drink of your choice, we decorate your tray with breads and pastries, rusk or gingerbread, dairy products (milk, plain or fruit yoghurt, cottage cheese and cheese), low sugar compote, cold drinks (orange juice, apple juice), spreads, local honey and various jams.
Your dinner's ready! Your dinner's ready!
For your dinner, we propose you a offer tray of "jars" Ty Bocal, a Breton artisanal canning factory.
Discover the locations of some of the local producers we work with on a seasonal basis.